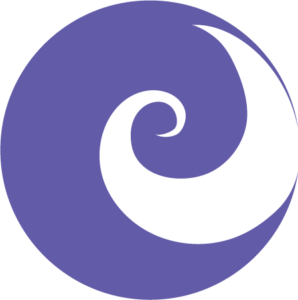 Encircle films Presents
Documentaries to Inform and Inspire Action
FEATURED
February Showing – New Date!
In addressing Covid-19 Omicron public gathering concerns, Encircle Films in coordination with the Metro Theater, has rescheduled the "John Lewis: Get In The Way" film screening for Wednesday, February 23rd at 6:30PM.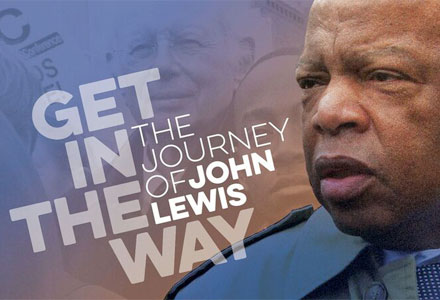 John Lewis: Get In The Way
February 23, 2022  6:30PM
John Lewis: Get In The Way
The first major documentary biography of civil rights hero, congressional leader and champion for human rights, whose unwavering fight for justice spanned over fifty years.
54 minutes
Follow the courageous journey of John Lewis, a civil rights hero, congressional leader, and human rights champion whose unwavering fight for justice spanned the past 57 years. The son of sharecroppers, Lewis grew up in the segregated South and rose from Alabama's Black Belt to the corridors of power on Capitol Hill. His humble origins have forever linked him to those whose voices often go unheard.
Through never-before-seen interviews shot over 20 years, Lewis tells the gripping tale of his role in the vanguard of the Civil Rights Movement. He was the youngest speaker at the historic 1963 March on Washington and he led the Bloody Sunday march in Selma in 1965 where Alabama state troopers attacked peaceful protesters with billy clubs, bullwhips, and tear gas. This march led to President Johnson signing the Voting Rights Act into law, which prohibited racial discrimination at the polls.
Originally an activist pushing from the outside, Lewis became the conscience of congress who made noise on the inside pressing for justice, equality, and human rights. Despite setbacks—and there were many—John Lewis' eyes remained steadfastly on the prize.
Audience discussion following the film.
Discussion Leaders
Audience Q&A discussion with: To Be Announced Soon!

Coming Soon

March Showing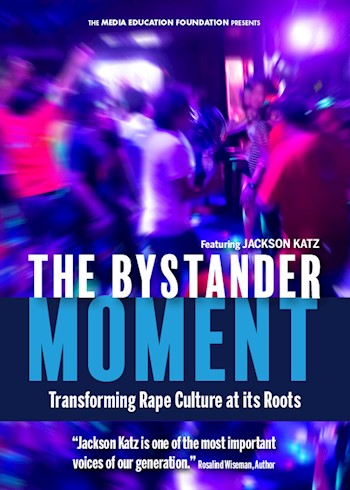 The Bystander Moment
The #MeToo movement has shined much-needed light on the pervasiveness of sexual harassment and abuse and created unprecedented demand for gender violence prevention models that actually work. 
 49 minutes
 The Bystander Moment tells the story of one of the most prominent and proven of these models—the innovative bystander approach developed by pioneering activist and writer Jackson Katz and his colleagues. In a riveting analysis illustrated with archival footage and clips from news, sports, and entertainment media, Katz explores the role of bystanders—especially friends, teammates, classmates, and co-workers—in perpetuating sexual harassment, sexual assault, and other forms of gender violence. Katz also gives special attention to the peer culture dynamics – in particular the male peer culture dynamics across race and ethnicity — that help to normalize sexism and misogyny while silencing other men in the face of abuse. Along the way, The Bystander Moment stresses the crucial importance of appealing to people not as potential perpetrators or passive spectators, but as active bystanders and potential leaders who have a positive role to play in challenging and changing the sexist cultural norms that too often lead to gender violence. The result is an indispensable educational tool in the ongoing struggle to prevent sexism and misogyny and promote gender equality.
Audience discussion following the film.
Discussion Leaders
Audience Q&A discussion with: To Be Announced Soon!

We are excited to announce in-person screenings at the Broadway Metro, kicking off  the New Year for our 9th season, bringing you documentaries to inform and inspire action!
We take Covid-19 seriously and will adhere to all state and local safety precautions. In addition, multiple safety protocols are in place when attending film showings at the Broadway Metro. Look for specific protocol info HERE!

All seating is reserved, and advanced tickets are recommended. The Metro will be preserving buffer seats for another couple of months as well.
Broadway Metro
888 Willamette Street
Eugene, OR
(541) 686-2458
$10.00 ADULTS
$9.00 STUDENTS (WITH ID)
$7.00 SENIORS (62+)
Encircle
Films
Inform and Inspire
Help support Encircle Films -
a 501c3 non-profit!
About Us
The mission of Encircle Films is to create awareness of important social issues by showing impactful documentaries, inviting guest speakers to facilitate audience discussions, and inspiring citizens to get involved. Now in our ninth season, we are a group of community-minded individuals dedicated to exploring issues that affect us on a global and local level. Our goal is to give voice to our spirit of concern for community, country, and planet. 
Stay informed about our upcoming screenings by subscribing to our email list at encirclefimseugene@gmail.com, or follow us on Facebook or Twitter.
 Encircle Films is a 501(c)3 non-profit organization run by a volunteer-based board of directors. Donations are tax-deductible. 
Have a question? Contact us at info@encirclefilms.org