UNDER THE GUN*OCT 6th*BIJOU ART CINEMAS*3PM & 6PM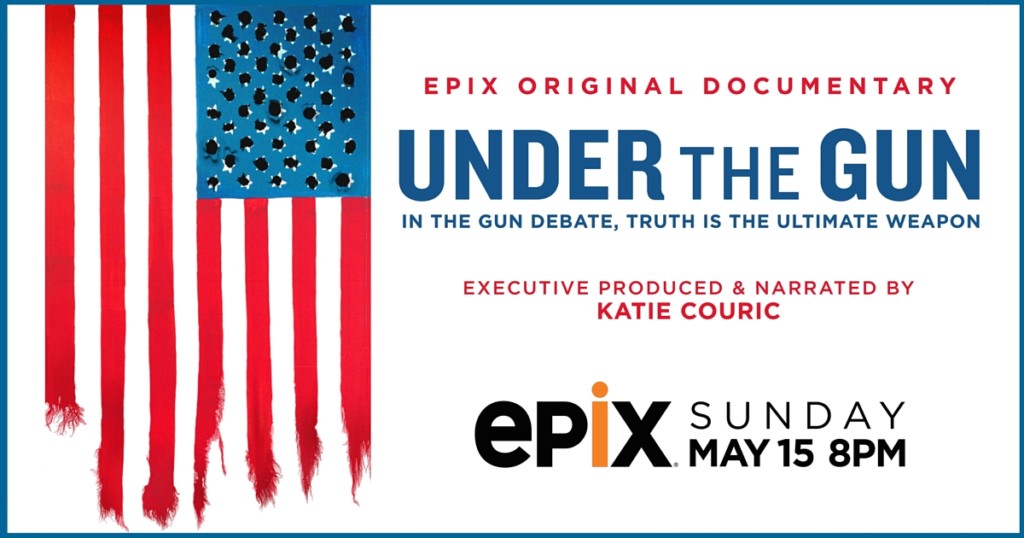 UNDER THE GUN examines the events and people who have kept the gun debate fierce and the progress slow, even as gun deaths and mass shootings continue to increase. Through the lens of families impacted by the mass shootings in Newtown, Aurora, Isla Vista and Tucson, as well as those who experience daily gun violence in Chicago, the documentary looks at why politicians are finding it difficult to act and what is being done at the state and local levels. The film is executive produced and narrated by Katie Couric and directed by Stephanie Soechtig.
SPECIAL LIMITED ENGAGEMENT – ONE NIGHT ONLY
THURSDAY, OCT 6TH AT 3PM AND 6 PM – AUDIENCE DISCUSSION AFTER FILM

This film is a collaboration between Encircle Films and the First Congregational Church of Eugene. A follow-up discussion will be held after the 3:00 showing. Another discussion will be held at First Congregational Church, 1050 E 23rd Ave, Eugene 97405, the following Wednesday October 12 from 7:00 p.m. to 8:30 p.m.